we offer a superior product and service
Other production firms pride themselves on their fancy high rise corporate headquarters and the number of corporate specialists they employ. The majority of these people will never set eyes on your content, yet are paid with your money. These firms carry high corporate overhead costs which are ultimately passed along to the customer. In addition, our competition tends to be more bureaucratic and rigid, with employees who are less personally invested in each project. This lack of enthusiasm and collaboration is unfortunately reflected in the quality of the produced content.
Blackpoint Digital has been able to consistently receive industry-leading levels of customer satisfaction and client loyalty retention because of the nature of our team and corporate structure. Our team of experienced and dedicated producers have a true passion for content creation. We love what we do and will work as intricately as it takes to create the highest quality piece of content because we personally pride ourselves in our work. We don't sit quietly in offices, instead our team works around one table collaborating and brainstorming as one group focused solely on your project, from the intricacies of planning to execution, editing, and refinement. We will work long nights editing the smallest details to ensure we produce the best work, and we enjoy doing it!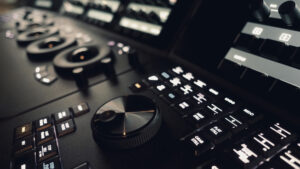 "Blackpoint's attention to detail changed the way we market-"

-Neiman Marcus
"They provided creative insights that we will use for years to come!"

-iHeart Media
"Blackpoint's speed and efficiency was unmatched-"

-Walmart PR